Children Deserve to be Heard! Celebrate National Child Day, November 20!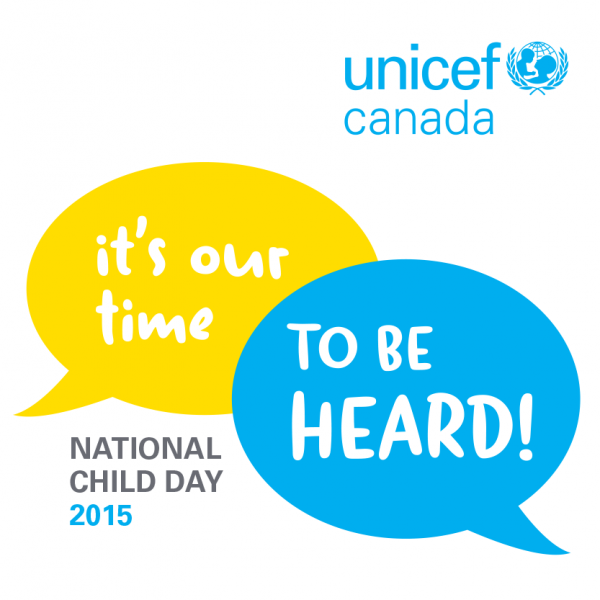 National Child Day is celebrated in Canada on November 20 in recognition of the UN Declaration on the Rights of the Child and the UN Convention on the Rights of the Child.  The UN Convention, signed in 1989, recognizes specific rights for children including:
Protection (eg from abuse, exploitation, and harmful substances)
Provision (eg for education, health care, and an adequate standard of living)
Participation (eg listening to children's views and respecting their evolving capacities)
Specific protections and provisions for vulnerable populations such as Aboriginal children and children with disabilities)
Canada ratified the Convention on December 13, 1991.
Learn more on the Unicef Canada website :
About the UN Convention on the Rights of the Child
Read the Convention in Child Friendly language
National Child Day Activity Kits for K-Grade 8 and up

Categories: News
Posted by Jodie Kehl at 5:00 pm