CCPA's New Report on Child Care Fees in Canadian Cities
The Canadian Centre for Policy Alternatives has released a  new report on licensed child care fees for infants, toddlers, and preschoolers  in 27 Canadian cities.  Fees vary dramatically across the country, and regulated spaces are hard to find.
Manitoba families are lucky to live in a province that has regulated fees,  government subsidy direct to eligible licensed facilities,  and 95% of child care centres that are not for profit service delivery.    All three of those factors are key to keeping child care fees paid by Manitoba parents far more affordable than any other province in Canada other than Quebec.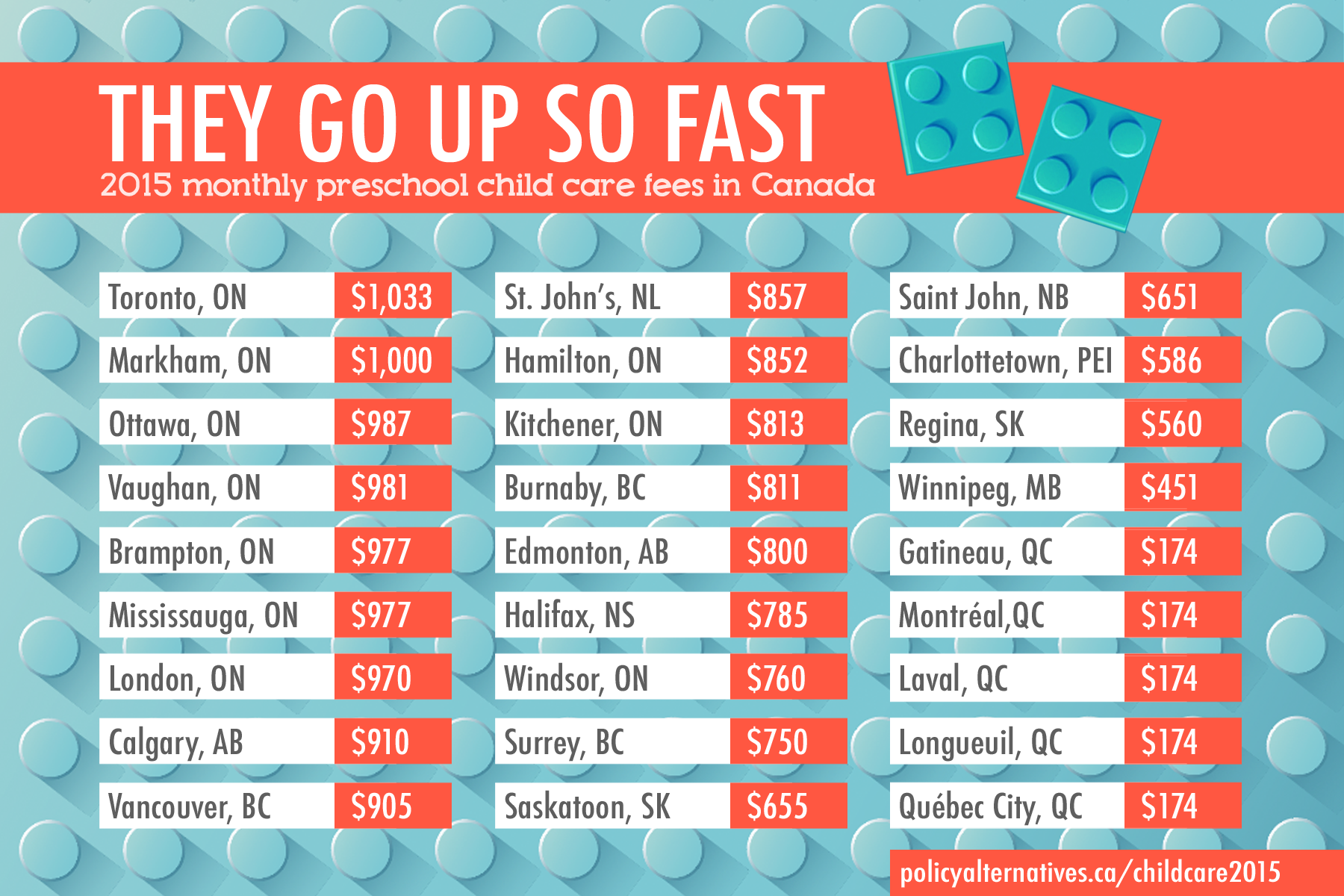 Learn more:
They Go Up So Fast, 2015 Child Care Fees in Canadian Cities
Categories: News
Posted by Jodie Kehl at 4:00 pm